Driver Vehicle Inspection Report For Mechanics
What You Need To Know 
Driver app users with "Mechanic" accounts: 
Must be created separately in the dispatch app admin. 

Will not kick others off trucks when they log in. 

Can remove "Major" defects, unlike normal drivers.  

Can change the status of a defect to: 

"Repair needed" 

"In progress" 

"Complete" 
How to update and resolve DVIR defects: 
Sign into the Driver App with your employee number. 

Select the truck you'd like to update. 

Start an inspection by tapping "PRE-INSPECTION"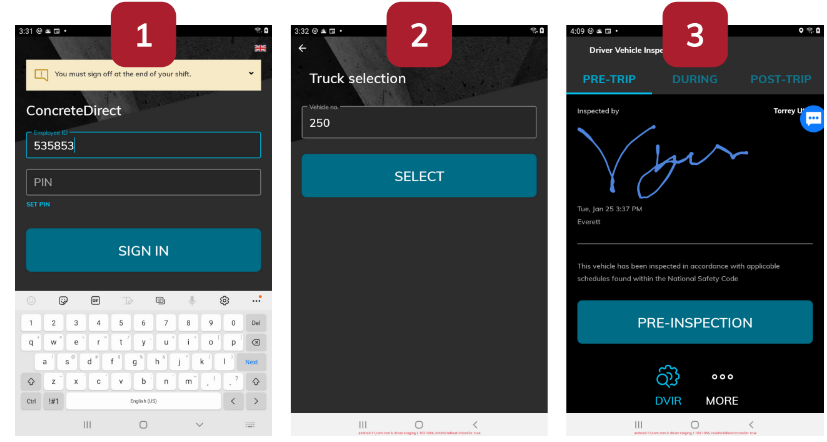 4. Fill in the mileage, and engine hours and proceed to the defect.
5. Tap the defect you wish to update and then select "Repair needed", "In prog-
ress", or "Complete".
6. Tap "Apply" and add your signature to the DVIR.
You've now created a new DVIR record and updated the status of the defect. The
dispatch app users will all be able to see the updated status of that defect.