What You Need To Know
Dispatchers: 
Only ticketed trucks within the geofence

of a plant with the Call Board  feature turned on will be able to view the call board. 

The trucks will populate the "Ticketed" queue

in the order that they are  ticketed. 

The "Loading" position will be occupied by one truck

until it progresses in  status or another truck transitions to "Loading".  
Drivers: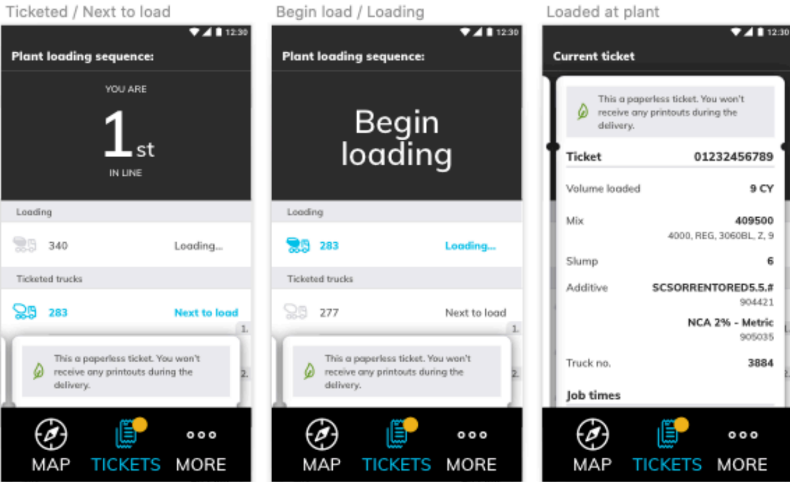 Swipe down on the ticket or tap the TICKETS icon to reveal or hide the call board.