How to record a DVIR:
Sign into the Driver App with your employee number and pin. 2. Select the truck you'd like to update. 

Start an inspection by tapping "PRE-INSPECTION" 
Continued on next page…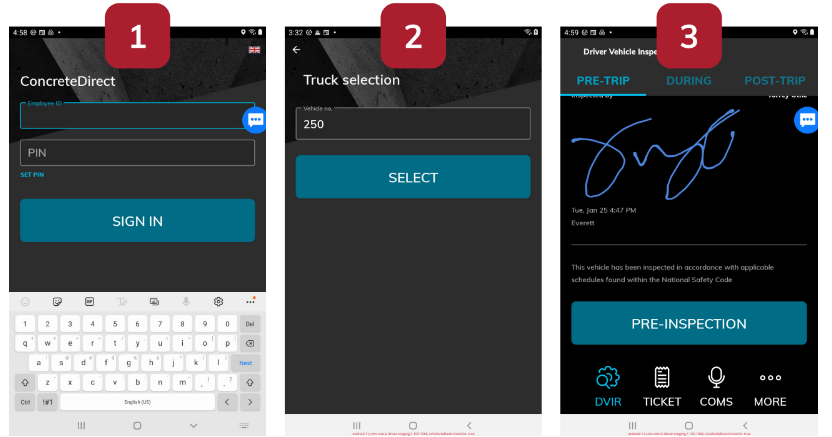 Fill in the required fields like mileage, and engine hours and proceed to the de fect list. 

Tap the component on which you found a defect and then select the appropri ate description. (If none match, you can create a custom defect." 

Tap "Apply" and then add your signature to the DVIR. 
You've now created a new DVIR record. The dispatch app users will all be able to  see the updated status of that defect.